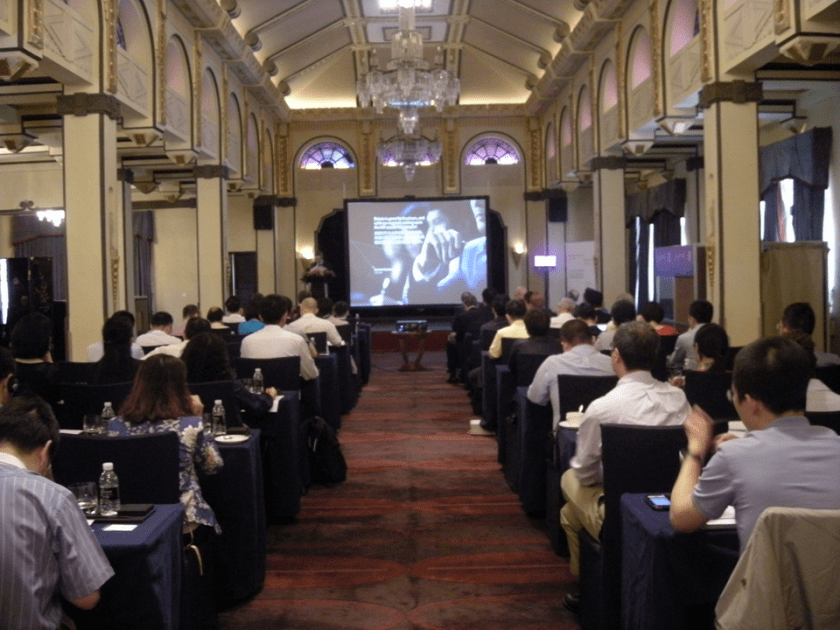 Many Sectors have registered interest to attend Airport City Manchester's first international road show
Over 50 companies, from sectors including aviation, finance, legal and technology have registered interest to attend Airport City Manchester's first international road show, which comes to Beijing, Shanghai and Shenzhen between 9th – 13th June 2014.
The China road show, which will be the first of a series of international road shows for Airport City Manchester, has created incredible demand from potential occupiers wishing to learn more about opportunities available for expanding their business into the UK and Manchester. As part of the road show, Airport City Manchester, Beijing Construction Engineering Group (BCEG), Marketing Manchester, ICBC and the British Embassy will all make presentations.
A key element of the road show will be announcing more in-depth information about Airport City Manchester's CONNECT service. CONNECT, in essence will be a concierge service that will allow occupiers the chance to easily move and adapt to British life, meaning they can purely focus on doing business without the concerns and hassle of moving their homes and family.
CONNECT will offer help with visas, tax assistance, company registration, plus local issues such as residential advice and tips on the best schools and universities. It will be a one-stop shop service added onto the lettings process for occupiers and will be tailored to suit the individual's needs and requirements.
Knut Wiszniewski from Wiedemann Consultants (a company specialised in strategies, feasibility studies and project management for Airport City and Aerotropolis developments) who plans to attend in Beijing said: We are really looking forward to attending Airport City Manchester's road show. We've read a great deal about it and can see the potential a development of this size could offer international businesses.
"What struck a chord with us is Airport City Manchester's CONNECT service. A major hurdle for Chinese businesses wanting to re-locate has been all the barriers, which one must get through to make the move. So a scheme like this is the perfect antidote and one that will resonate with many Chinese companies I believe. I'd recommend other corporations and airports to seriously consider attending to learn about all the benefits first hand."
Agenda for the first international road show
Places are still available across the three cities, are open to anyone that is interested and each will have an action-packed agenda including:
Airport City Manchester's strength and services: the area boasts unrivalled connectivity, and enables businesses to create a bespoke building in a high-quality, highly serviced environment. The surrounding areas also offer a desirable lifestyle for those who relocate, with outstanding residential, education and leisure facilities. In addition, we are offering a unique concierge service – 'CONNECT' – providing a range of services and support to international businesses and people locating to Airport City Manchester.
Keynote Speaker:Mr David Partridge, Managing Partner, Argent
Business development and investment opportunities in Manchester: introducing investment opportunities in a range of industries and in different areas of Manchester. 
Keynote Speaker: Mr Daniel Storer, Director of Business Development, MIDAS
Sharing Successful experience of business development in Manchester: introducing Beijing Construction Engineering Group's experience of being part of Airport City Manchester to date and the simplicity of integrating into British business life.
Keynote Speaker: Mr Xing Yan, Managing Director, BCEG International
Unlocking Funding opportunities: presentation from ICBC about potential funding investment opportunities available to companies looking to invest in the UK.
Keynote Speaker: TBC
British immigration-led investment policy for Chinese:
Keynote Speaker: VISA officers from British Embassy/Consulates in each respective city.
The events are taking place at the following locations and interested parties can sign up online at www.airportcity.com.cn
Tuesday 10 June – Beijing, Beijing China World Hotel, 09:00 – 11:00




email: beijing@airportcity.co.uk for more information

Wednesday 11 June – Shanghai, Fairmont Peace Hotel, 10:00 – 12:00




email:shanghai@airportcity.co.uk for more information

Friday 13 June – Shenzhen, Shenzhen Grand Hyatt, 10:00 – 12:00




email: shenzhen@airportcity.co.uk for more information
Sited within a government Enterprise Zone, Airport City Manchester, is a 5m sq ft development project at the UK's third biggest airport and will transform the area into an international business destination in its own right, by creating a mix of retail, logistics, advanced manufacturing, hotel and office space.
Airport City Manchester will be the core element of the UK Government-designated Enterprise Zone, which is intended to stimulate business growth through the provision of subsidies in the form of business rate discounts, worth up to £275,000, super-fast broadband, simplified planning procedures and the retention of pooled business rates by the Local Authority for a period of at least 25 years.
Outline planning permission for Airport City Manchester was secured at the start of 2013 and DHL was announced as the first occupier in November 2013, taking a 37,308 sq ft bespoke logistics building.
See www.airportcity.com.cn or www.airport city.co.uk for more information.