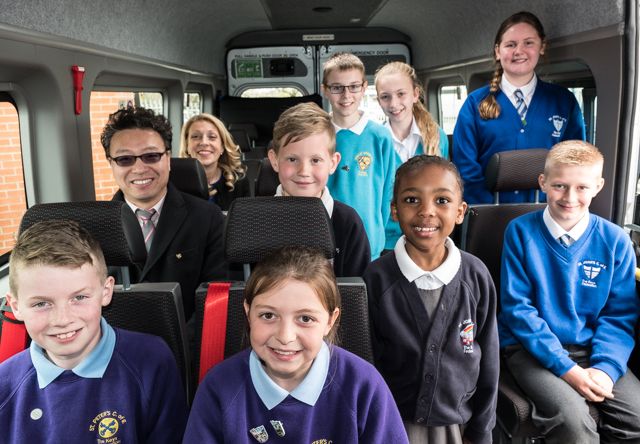 BCEGI hands over mini-bus to The Keys Federation, Wigan
BCEGI has handed over the mini-bus it has donated for use by pupils attending the four primary schools which make up the Keys Federation Academy Trust in Wigan.
Sharon Bruton, chief executive, The Keys Federation said: "This additional minibus will allow our pupils access to a wider variety of activities and events and offer them greater learning opportunities outside the perimeters of our local community. In a time of budget cuts for schools, the support from BCEGI means we will be able to bring our DREAM curriculum learning to life through real life opportunities."
The children at schools within The Keys Federation experience a curriculum that inspires, engages and provides opportunities for children to lead their own learning. The DREAM curriculum – Depth of knowledge and understanding is facilitated through Research Enquiry and Analysis to ensure Mastery of skills – ensures progression in the delivery of knowledge and skills, to enable our learners to succeed in Modern Britain
Mr Yu, lead director, BCEGI said: "Supporting young people is very important to BCEGI and I am delighted we've been able to provide the mini-bus which will benefit the children at the Keys Federation schools.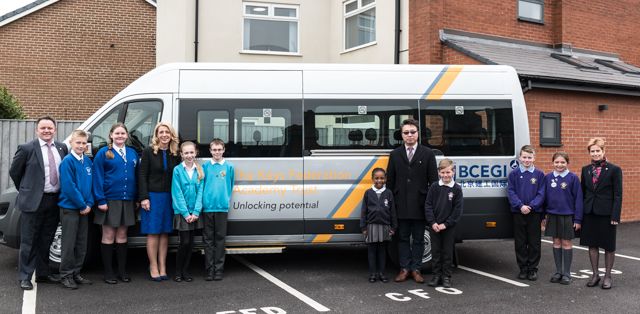 "BCEGI is working on major projects in the North West including Airport City Manchester and Middlewood Locks in Salford, and we plan to do lots more work with schools and colleges as we grow our company."
The Keys Federation Academy Trust represents four Wigan schools: St Peter's C of E Primary, Hindley; Hindley Green Community Primary School; St Johns C of E Primary School, Hindley Green and St John's C of E School, Abram.
BCEGI is committed to working with young people and school children, and the donation of the mini-bus is just part of a wider programme of activity which includes: apprenticeships; working with schools to encourage children to study STEM subjects (science, technology, engineering and maths); structured site visits and careers advice and guidance.