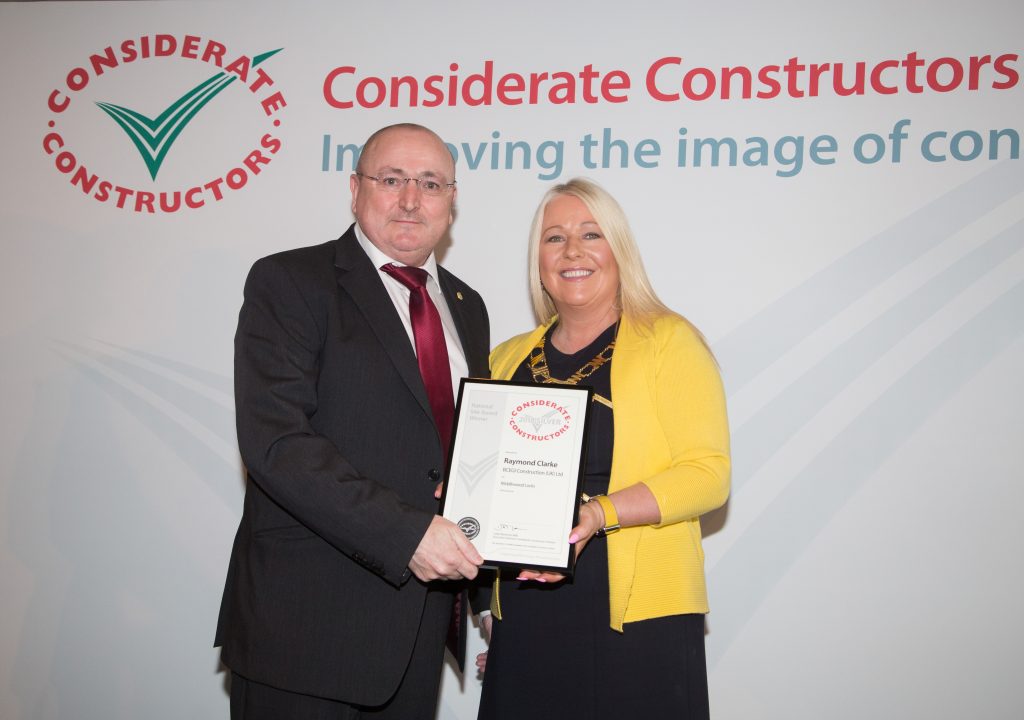 We are delighted to announce that our £1 billion Middlewood Locks project has won a Silver award at the recent Considerate Constructors Scheme (CCS) National Site Awards.
The Considerate Constructors Scheme recognise only the highest performing project teams, benchmarking their performance on site appearance, care of the community in which they work, protecting the environment, valuing their workforce and keeping everyone safe and well.
Our team at Middlewood Locks demonstrated the exemplary performance and hard work that goes into achieving a considerate site award.
Raymond Clarke, Senior Project Manager at Middlewood Locks said: "I am extremely proud of this award as it clearly demonstrates the commitment from our project team to go that extra mile and make a difference producing a first class building, leaving a lasting legacy which will benefit the local community for years to come. It was a real team effort and with support from Scarborough Group International, we have been able to deliver so much community value in such short space of time."
Yu Dongwen, Lead Director at BCEGI UK said: "A fantastic result for BCEGI UK – we are delighted to have been involved in such an exceptional project which has clearly made a significant impact on the community and local residents."
Simon Marshall, Joint Chief Executive at Scarborough International Properties, said: "BCEGI UK have demonstrated high levels of professionalism throughout and an ability to turn complex challenges into clear and deliverable plans and programmes. Well done everyone at BCEGI UK, thank you for all your hard work and commitment. We very much look forward to continuing our relationship with you."
Congratulations to the award-winning team on their excellent work in helping us achieve this goal!