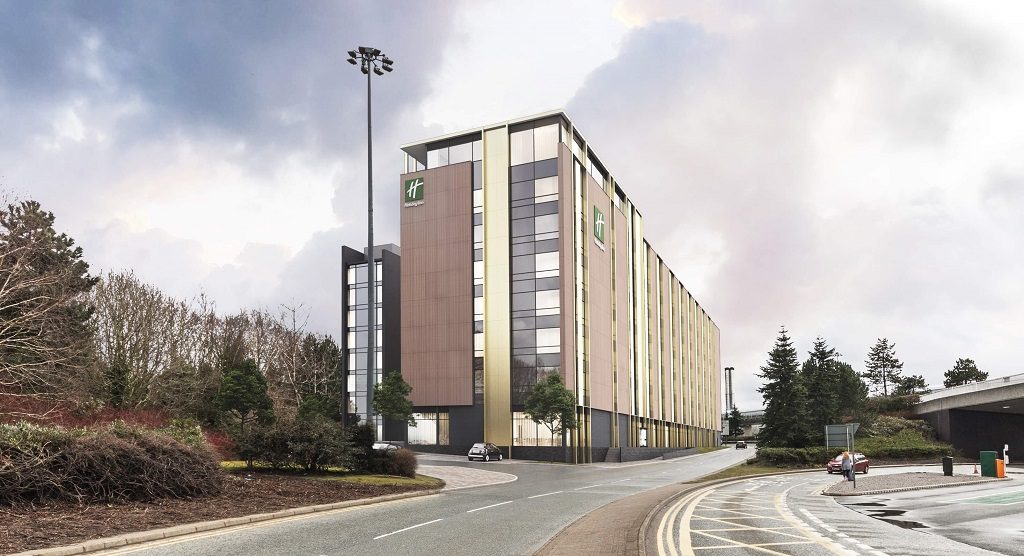 A 280-bed Holiday Inn and a 262-bed Ibis Budget will be delivered in Airport City Manchester located immediately adjacent to Terminal 2 at Manchester Airport, which forms part of the wider £1 billion Transformation Programme.
Airport City Manchester's joint venture partners will act as the developer of the £80m hotel project on behalf of its client, P1 Hotels, a consortium of highly-experienced hospitality industry specialists.
Lynda Shillaw, CEO of MAG Property and Airport City JV Partner, said: "We are delighted to have reached an agreement with the consortium that will mark the start of the development of our new £180m hotel district at Airport City Manchester.
"Increasing the number of hotels at the airport is underpinned by the significant growth that we have seen in both passenger numbers and airlines over the last five years. The development is being brought forward alongside the £1 bn investment in Terminal 2 and the airport being made by MAG at the start of a period of significant development at Airport City."
Dongwen Yu, lead director at Beijing Construction Engineering Group International (BCEGI) and Airport City Joint Venture Partner, said: "Hotels are a key component on Airport City and the development and construction of this new district will provide valuable employment opportunities for the local area while supporting the continued expansion of Manchester Airport."
The 280-room Holiday Inn Manchester Airport will feature the brand's signature Open Lobby, which combines the front desk, lobby, restaurant, bar, lounge and business centre into one versatile area. This gives guests flexibility, whether they're looking to eat, relax, work, or have fun in one integrated space. The Holiday Inn will also feature three spacious meeting rooms, to cater for business travellers.
Room types including standard, twin, family, executive and accessible will be offered across six floors, while the southern corner of the sixth floor has been removed to create a terrace for guests, overlooking the airfield. The seventh floor will feature a canopied terrace and crew lounge which will look north over Airport City towards Manchester's City Centre.
Ibis Budget Manchester Airport will offer 262 rooms over seven levels. The hotel will offer four room types – Double, Triple, Twin and Accessible. Ibis Budget offers its guests comfortable rooms with a fluffy duvet and pillows, free WI-FI and a gourmet breakfast buffet. A restaurant located on the ground floor of the Holiday Inn has been designed to attract guests from both hotels.
A full planning application has been submitted with construction targeted to start in early 2019 with completion scheduled for Q1 2021, which will create in the region of 250 jobs.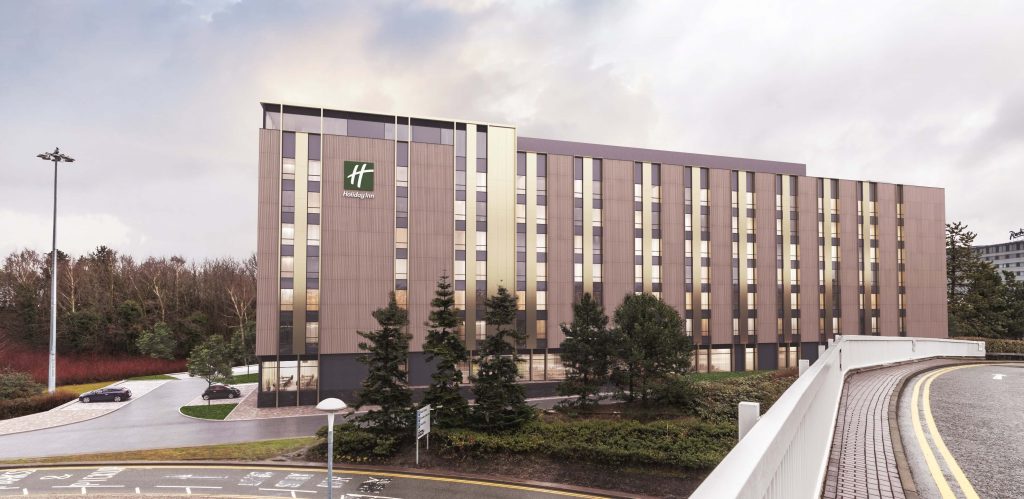 Councillor Susan Quinn, Chair of GMPF Property Working Group at Greater Manchester Pension Fund (GMPF) and Airport City Joint Venture Partner, said: "This is a unique site within Airport City Manchester and we have seen strong demand from international investors looking to capitalise on the recent growth and opportunities at Manchester Airport. Driven by the £30m+ equity investment already committed by the JV partners, this signals the start of the next stage of activity at Airport City."
Further to the creation of the new Holiday Inn and Ibis Budget hotels, Airport City Manchester has received planning consent in February 2018 for the creation of a 375-bed 4-star hotel and a 254-bed 3-star hotel, on a site located adjacent to Manchester Airport's transport interchange.
As a result, this £180m Airport City hotel district will become home to four new hotels by 2021, providing 1,171 new hotel rooms within the Airport City North footprint and supporting the creation of around 500 jobs. This is alongside the forecasted growth at Manchester Airport, where passenger numbers are set to grow from 26m in 2017 to 35m by 2027.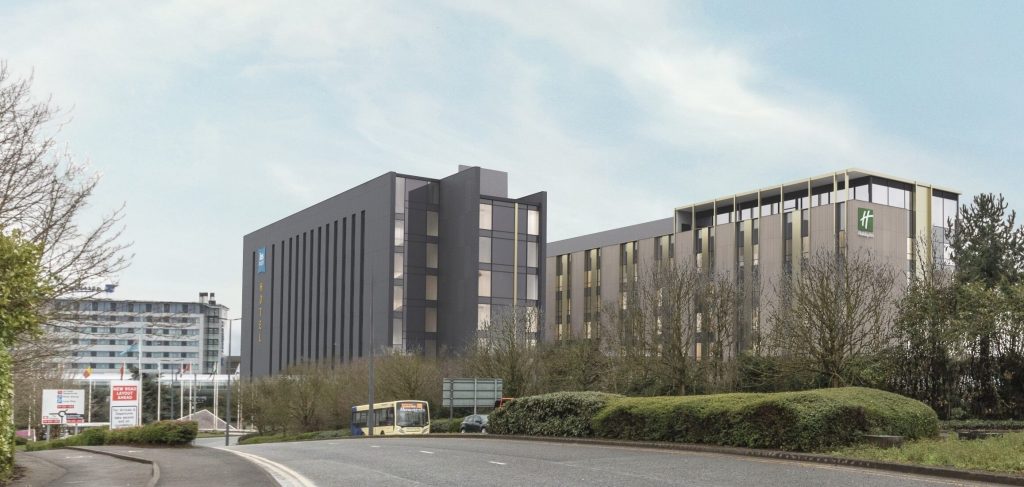 The professional team includes ICA as architect; Faithful & Gould as Project Manager / Employers Agent; Meinhardt as structural, services and sustainability engineer; NBM as cost consultant; Rusupo as Project Manager / Client's Representative; Manchester Airports Group as planner; and Aecom as highways engineer.
The Purchaser was represented by CMS Cameron McKenna Nabarro Olswang (London); Airport City by Eversheds Sutherland; and MAG by CMS Cameron McKenna Nabarro Olswang (Manchester). JLL and CBRE are retained lettings and sales agents for Airport City.