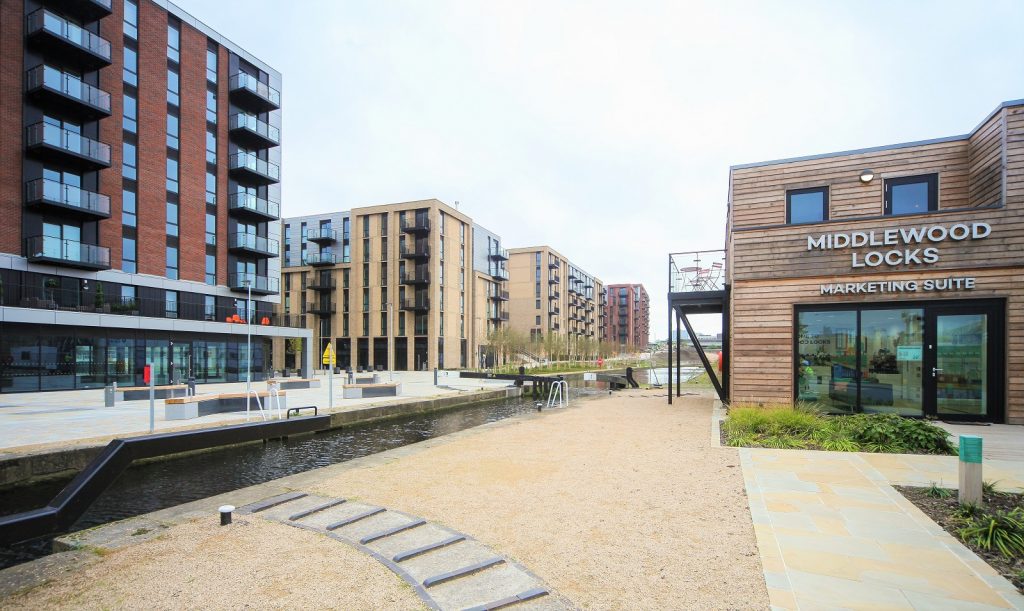 BCEGI is celebrating the completion of the high-end mixed-use development Middlewood Locks Phase one at the gateway to Manchester city centre.
Designed by Whittam Cox Architects, the scheme is creating a new neighbourhood for Salford and it will bring many benefits to the regional economy.
BCEGI started on-site in 2016 and has bought its wealth of experience of residential construction delivery to the project. The project consists of 571 apartments and includes shops, restaurants and extensive new public realm.The first residents have just moved in, and phase two is currently underway.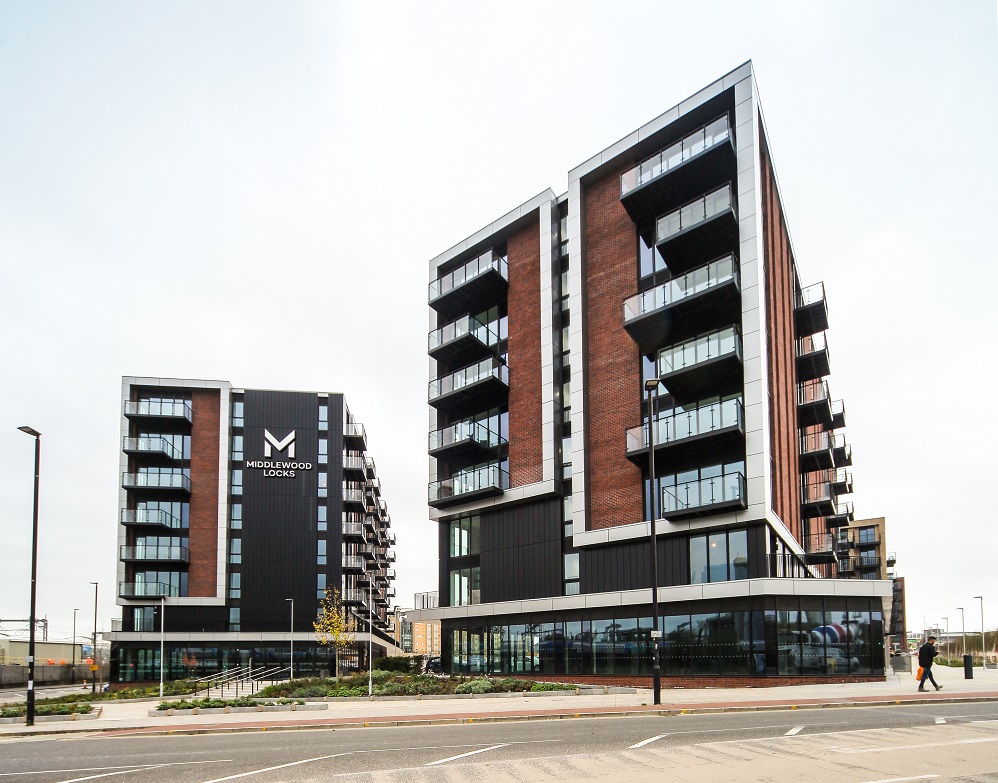 Key Achievements
98% waste removed from site was recovered for recycling
66% of the workforce were from the Salford Area (average of 320 workers on site)
Achieved within the client's budget
A score of 45/50 achieved under "Considerate Contractors" scheme
Exceptional air test result of less than 3 achieved
Highly commended by Premier Guarantee for multi-storey development of the year
Ray Clarke, Senior Project Manager at BCEGI, said:
"This was a great project to work on – it's been clear from the outset that it would have a huge impact on what Middlewood Locks is able to offer to its residents and the surrounding community. We've built a really positive relationship with Scarborough Group and I look forward to working closely with them on the next phases. It has been a hugely rewarding project to work on and we are immensely proud of the end result."