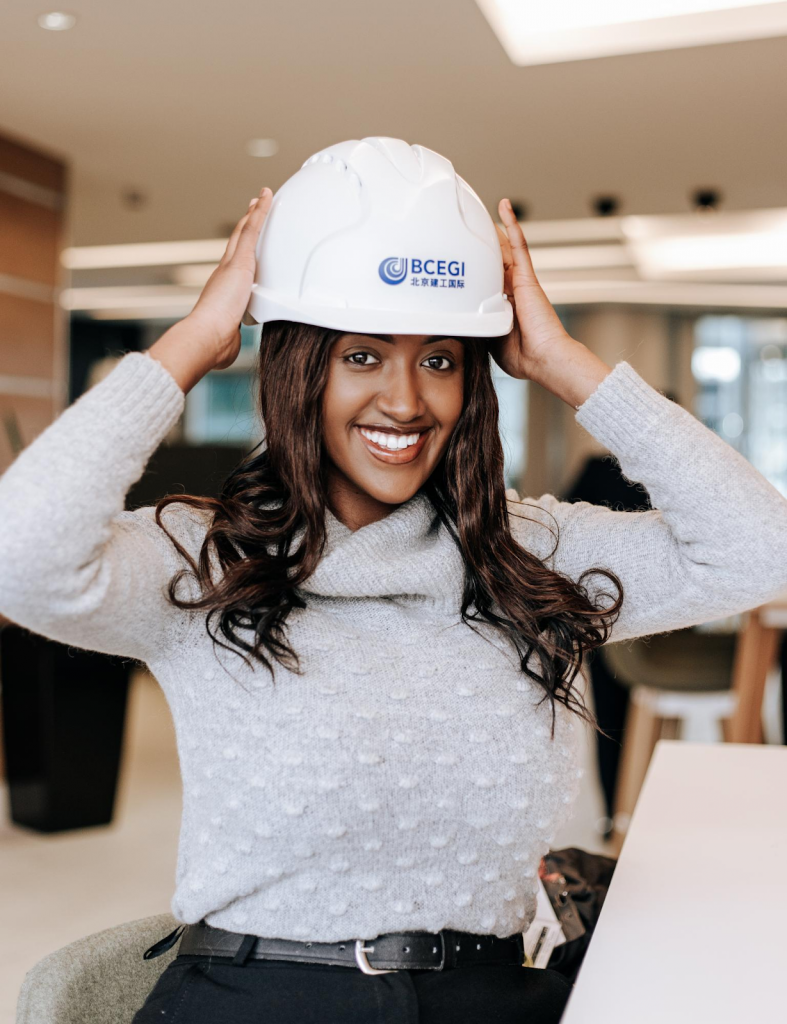 We recently have introduced Helina to the site team and explained the roles and responsibilities of each member to showcase how a live construction site operates.
She attended a site induction and overview of the project we are working on at Airport City Manchester – the pedestrian and cycle bridge over the M56 motorway spur road. Helina then went to see some of the current construction works completed to date and we showed her the process behind QA (quality assurance).
Our site manager Ben Douglas has explained the health and safety elements of the job. Helina then spent the afternoon looking through drawings and spending time with the Quantity Surveyors to understand how the costs of the project were controlled and monitored. Hopefully this experience will help Helina to discover possible future careers and make a career choice which is right for her by introducing her to a new opportunity.