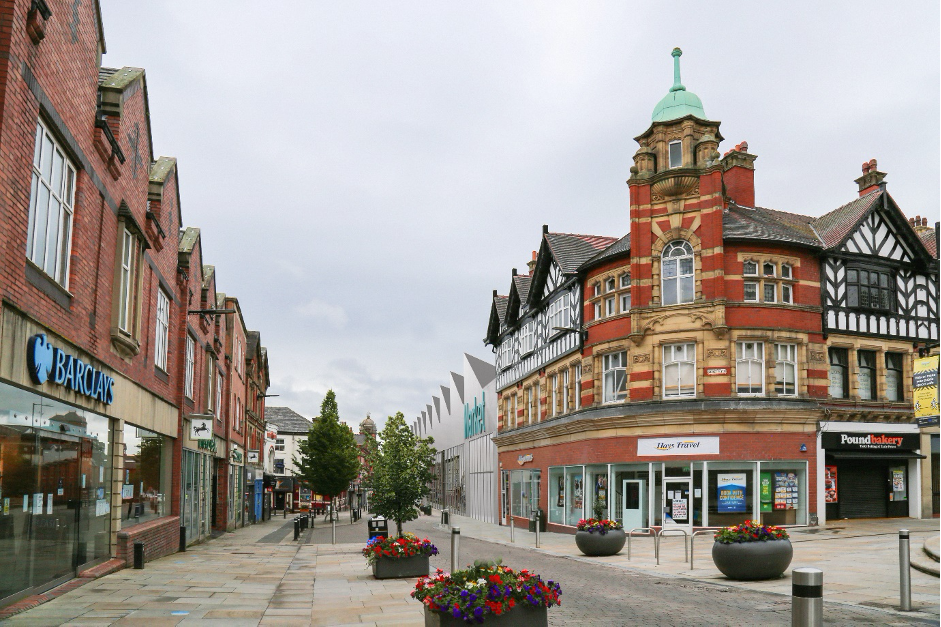 Wigan Council has officially announced that Galleries25 – a joint venture partnership between Beijing Construction Engineering Group International (BCEGI) and Cityheart – has been appointed as the Strategic Development Partner for the £130 million redevelopment of the Galleries Shopping Centre in Wigan.
The proposed scheme will see the existing 440,000 sq ft shopping centre transformed to provide opportunities for the local residents with sustainable housing, community facilities and great new public spaces.
Wigan Council will work with BCEGI and Cityheart to agree on the final details of the development with construction expected to start in early 2022 with an anticipated completion date of 2025.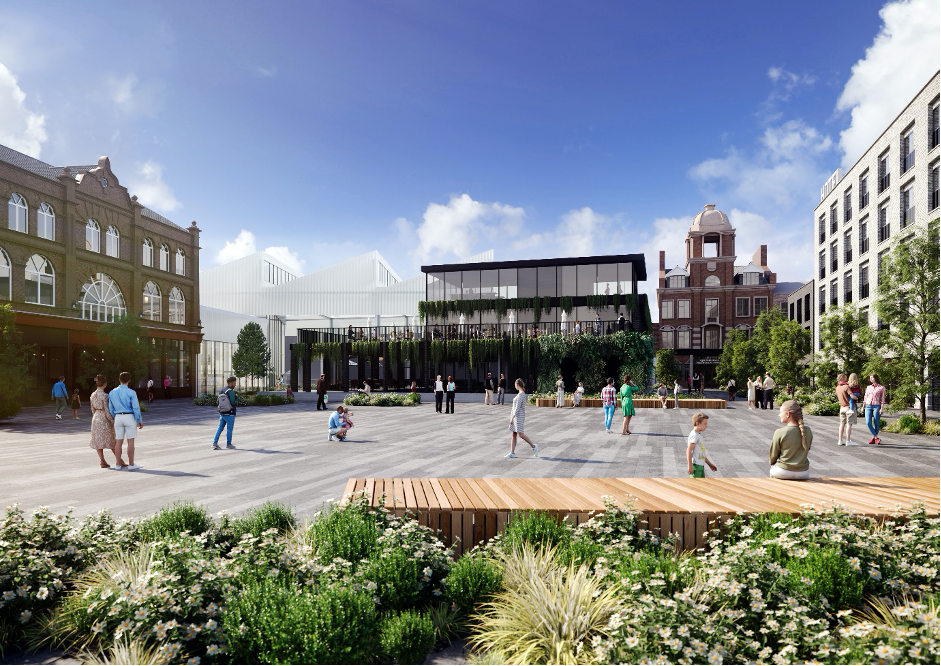 The redevelopment will create a 475 construction jobs and further 190 jobs when the scheme opens. Galleries25 has committed to supporting the council's Community Wealth Building programme by recruiting local people, including 25 apprentices annually, providing work experience and education visits and to supporting the local supply chain through the spending of £52m. Around 864 volunteer hours will also be donated to the voluntary sector.
In keeping with Wigan's environmental strategy and objectives, several environmentally friendly construction techniques will be used to reduce the environmental impact. This includes the installation of photovoltaics to generate solar power and reduce carbon emissions, energy-efficient water fittings to reduce water consumption and plenty of electric car charging points and cycling storage in the car park to encourage smarter travel.
The plans support the Wigan Town Centre Strategic Regeneration Framework developed by the council last year. Its aims include:
A place to live, work and visit: Our vision is to create a successful, vibrant and attractive town centre where people want to live, work and visit.

A diverse leisure and retail offer that is attractive to all: A diverse leisure offer to attract more visitors and to keep them in the town centre for longer and during the evening.

A better-connected town: Wigan will be more accessible, permeable and legible. It will be easier to move between key areas through better pedestrian links.
Dongwen Yu, Lead Director of BCEGI, says: "We are delighted to be selected as Wigan Council's preferred Strategic Development Partner alongside our partner, Cityheart. The Galleries project is an extremely important and exciting opportunity to transform the town centre and we are looking forward to working closely with the council, local businesses and the wider community to develop our joint vision. The development cements BCEGI's long term future in the region, a future that we believe will benefit the council and the people of the borough for years to come."
Mark McNamee, Managing Director at Cityheart, comments: "Our plans recognise the significance that the Galleries site has in Wigan Council's plans to regenerate the town centre. We are looking forward to delivering this unique, once in a lifetime redevelopment to create a new entertainment and leisure destination, as well as a place many can call home, in the heart of Wigan."
The Leader of Wigan Council, Councillor David Molyneux, says: "These proposals very much reflect the feedback we got from residents about the importance of vibrant town centres during the Big Listening Project in 2018 and the more recent consultation held earlier this year."
"Now more than ever it's vital we do everything we can to create exciting and welcoming town centres to help support our local businesses and jobs. These plans do just that and I certainly can't wait to see them materialise."
For more information: www.galleries25.com
The framework can be viewed at: https://bit.ly/2S1m7cy