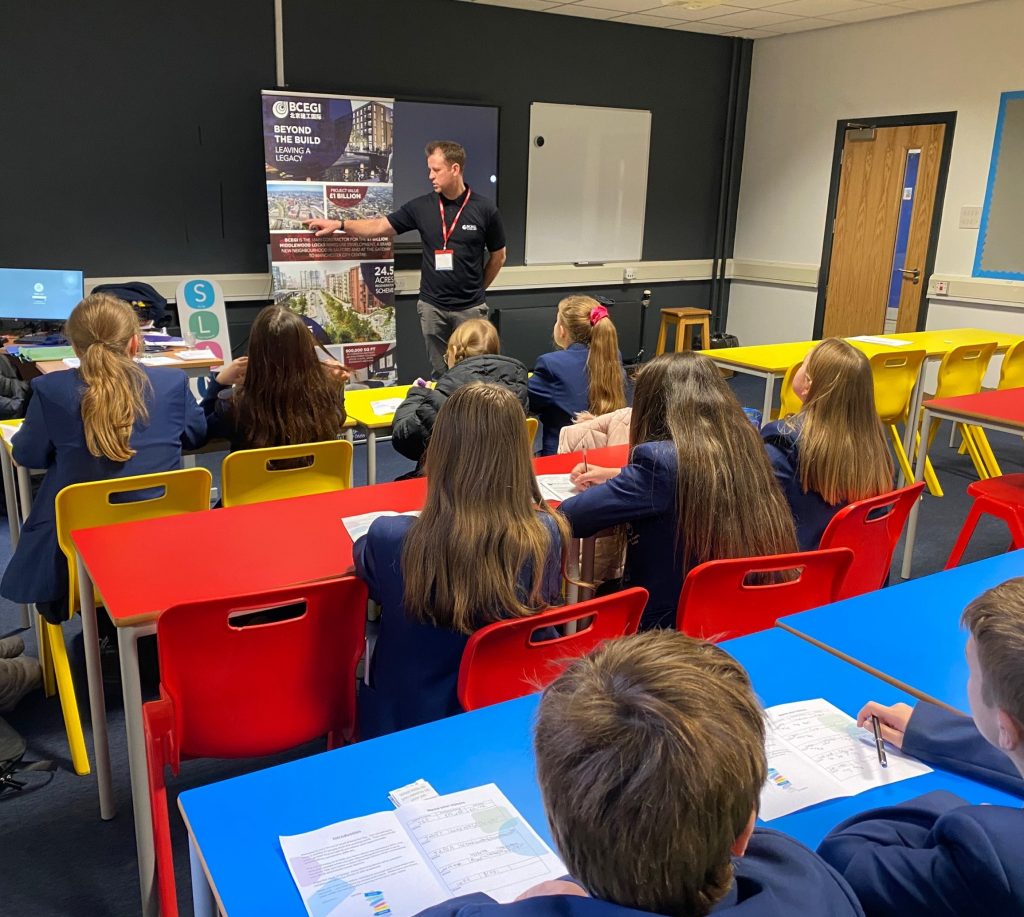 On 18th January, we attended the 'World of Work Day' at the Co-op Academy in Swinton, in partnership with the local charity Salford Foundation. During this event, we spoke to Year 7 students about BCEGI and covered a variety of sector topics. Along with an insight into a career in the construction and engineering industry.
The students were very involved and engaged with the question-and-answer session, and it was a helpful tool for them to learn more about the industry.
The Co-op Academy said, 'The whole day has been a great opportunity for our Year 7's to learn what life is like beyond school and it has given them a real insight into a variety of career paths that they might want to follow in the future'.
Special thanks to our Site Manager Lee, for speaking at this event and answering the students questions with regards to his experience and the business.