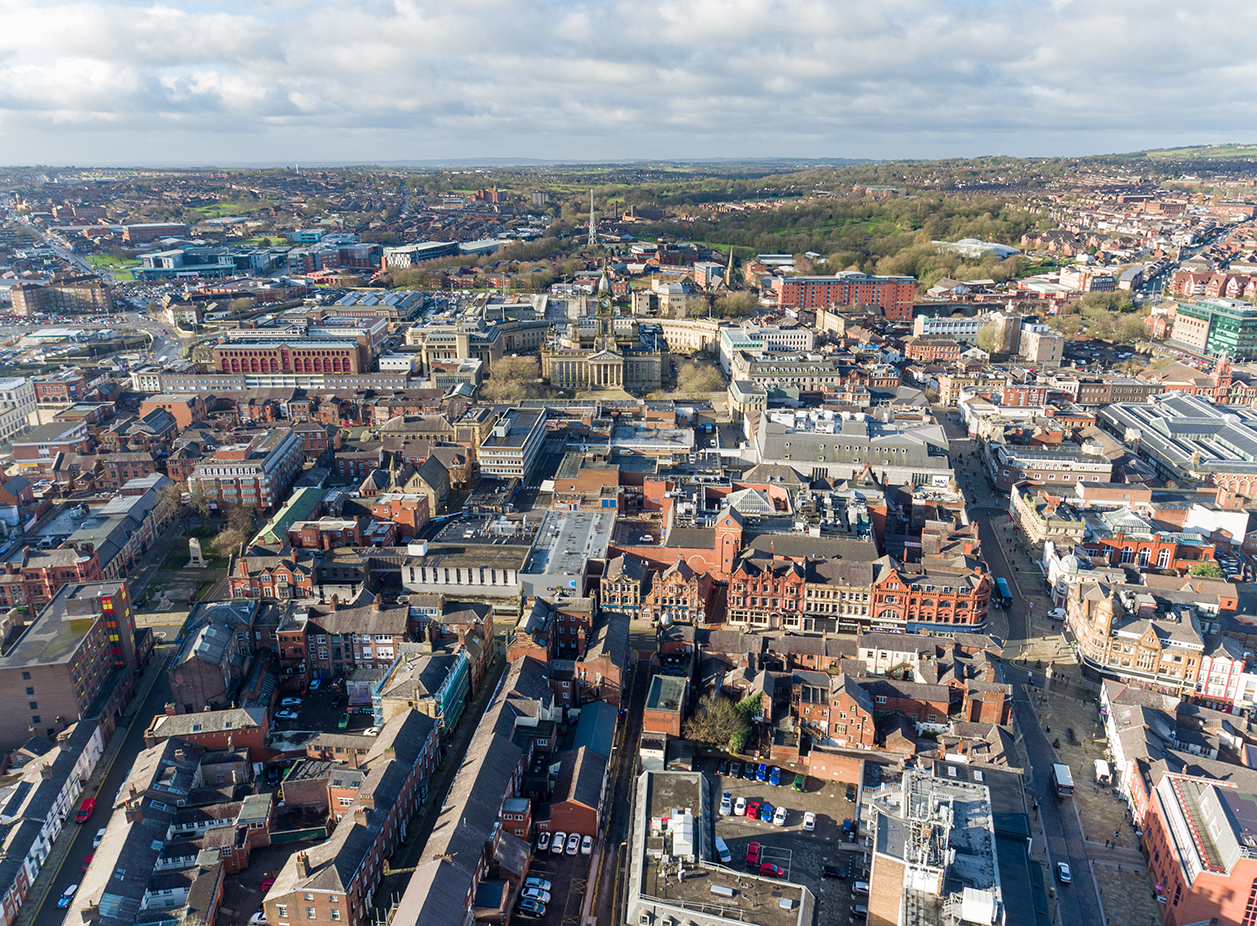 The latest phase of the centrepiece development of the £1.2bn Bolton town centre regeneration plan has taken a significant step forward.
Beijing Construction Engineering Group International (BCEGI) has partnered with real estate investment and development specialist Midia and Bolton Regeneration Limited (BRL).
BRL will work with Bolton Council to bring forward a £250m redevelopment programme including new proposals for Crompton Place Shopping Centre.
The shopping centre and surrounding area will be converted into a new retail, leisure, office and residential destination while opening the streetscape to provide pedestrian links to Bradshawgate.
Yu Dongwen, Lead Director, BCEGI said: "BCEGI is very pleased to be starting this exciting journey with our new partners at Bolton. BCEGI is committed to the UK, particularly the Northern Powerhouse region and we look forward to working with Midia to bring forward the redevelopment plans for Bolton town centre."
A spokesperson from Midia said: "This is a significant milestone for the future of Bolton town centre, and we are delighted to be playing such an integral delivery role in redeveloping Crompton Place."
"The partnership means that we can now move forward with our regeneration plans, whilst also creating new jobs throughout the life cycle of the build programme."
Bolton Council Chief Executive Tony Oakman said: "This is a huge boost for Bolton's town centre regeneration strategy, and I'm delighted we are making clear progress with this centrepiece development."
"As a council, we have committed £100m to creating a town centre we can all be proud of and it is clear this has given major international real estate investors and developers the confidence to invest in Bolton's future."
"As a result of the commitments already by private sector investors, we are confident of exceeding the original £1bn investment target within our plan."
Director of Place Gerry Brough added: "The agreement between Midia and BCEGI, marks a key milestone in the redevelopment of Crompton Place and the broader Bolton Town Centre Strategy."
"Securing the support of companies of international standing is a major achievement for Bolton and highlights the opportunities available to other developers and investors."
"In a competitive marketplace for attracting investment, the council's decision to purchase Crompton Place last year has made this agreement possible."
"There is a clear message that Bolton is open for business and I'm sure even more investors will be taking note of the opportunities our town has to offer."
Crompton Place is one of five key intervention areas identified in the £1.2bn Bolton Town Centre Strategy and Regeneration Masterplan.
The council has provided a £100m investment fund to support the strategy.